Do you want to supercharge your HTML, CSS & PHP knowledge and learn how to turn them into a real business that can make you more money as a freelancer?

Whether you're a freelance designer, entrepreneur, employee for a company, code hobbyist, or looking for a new career — this course gives you an immensely valuable skill that will enable you to either:
Make money on the side
So you can save up for that Hawaiian vacation you've been wanting, help pay off your debt, your car, your mortgage, or simply just to have bonus cash laying around.
Create a full-time income
WordPress developers have options. Many developers make a generous living off of creating custom WordPress themes and selling them on websites like ThemeForest. Freelance designers and developers can also take on WordPress projects and make an extra $1,000 - $5,000+ per month.
Who Should Take This Course?
Graphic & Web Designers
Graphic designers are extremely talented, but ask them to code their designs and they'll freeze up! This leaves them with no other choice but to hire a web developer. Any professional graphic designers knows web developers can be expensive.
If you're a designer, learning to code your own WordPress websites can change your business entirely! Now, not only are you a great designer, but you're a skillful developer, too! This puts you in a position tomake an extra $1,000 – $5,000 per project.
Entrepreneurs
Entrepreneurs have big dreams, and in many cases, shoestring budgets. In order to survive in the cut-throat world of the Startup company, it's a necessity to have a world-class website. However, world-class websites come with a large price tag.
If you can learn how to build a high-quality startup website by yourself, then you've just saved yourself a lot of cash, tens of thousands of dollars in many cases.
Employees of a company
Any company knows the education & training of their employees is key to a thriving team.
Depending on the type of company you work for, if you understand how to code, and can develop CMS driven websites, that gives you negotiating power for a better position, or a higher salary.
Code Hobbyists
It's fun to learn challenging new skills. Code hobbyists can add dynamic websites to their arsenal of tools to play with — you can even sell WordPress themes and plugins for cash! The possibilities are truly endless.
People Looking for a New Career
Are you out of work? Looking for a more rewarding job? Desire a career that can allow you to work almost anywhere in the world? Becoming a Web Developer might be the answer for you.
Web developers are paid well, anywhere from $33,000 to more than $105,000 per year. They get to work at amazing companies that are changing the world, or they enjoy the ability to start their own companies, become location-independent and work from home, from coffee shops, in an airplane, on the beach, or wherever they want!
Final Project Features
Throughout this entire course, you work towards building an incredibly beautiful, 100% custom website using the Bootstrap framework. The coolest part? The Bootstrap website doesn't look anything like the Bootstrap websites you see all over the Internet. It's a highly customized design, and the type of website layout I use when I build custom WordPress websites for my real-life clients.
The final project features:
Sexy & Modern Design
You get to work with a modern, professional quality design & layout.
Quality HTML5 & CSS3
You'll learn how hand-craft a stunning website with valid, semantic and beautiful HTML5 & CSS3.
Easy-to-use CMS
Allow your clients to easily update their websites by converting your static websites to dynamic websites, using WordPress.
You can dramatically increase your efficiency, and supercharge your web development skills. And by doing so, you'll effectively be able to take on more projects, charge higher rates, and make more money as a freelancer.
Why take this course?
I don't mess around. I do this for a living, and I'm sharing you my exact process for making a comfortable living as a work-from-home web developer. There is absolutely no filler in this course, no fluff, just 100% quality content, nothing less. If you take this course, follow my lead, and take action — I guarantee you will not only love the course, but you'll see real results; you will have the skills & confidence to take on WordPress projects for clients, charge more money, and make the value of the course back in a single project. If you hate the course (which you won't) you have 30-days to get a 100% refund — no risk, no problem.
Stop wasting time, and come learn with me! Enroll today!
Check out what one of our students, Tom Nguyen from Mr. Technique, created for his client after taking this course...

Your Instructor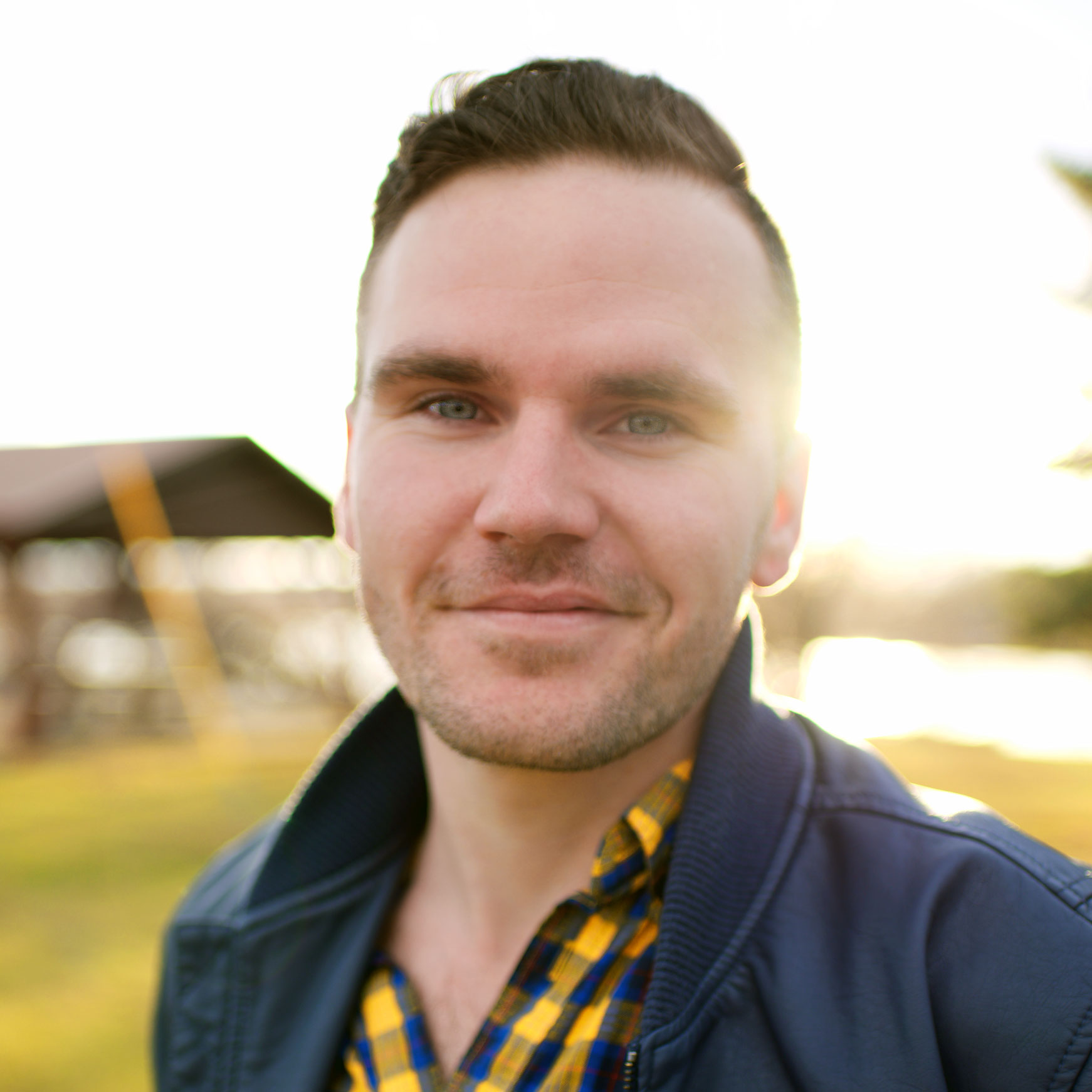 About Brad Hussey
A highly skilled professional, Brad Hussey is a passionate and experienced web designer, developer, blogger and digital entrepreneur. Hailing from North Of The Wall (Yellowknife, Canada), Brad made the trek to the Wet Coast (Vancouver, Canada) to educate and equip himself with the necessary skills to become a spearhead in his trade of solving problems on the web, crafting design solutions, and speaking in code.
Brad's determination and love for what he does has landed him in some pretty interesting places with some neat people. He's had the privilege of working with, and providing solutions for, numerous businesses, big & small, across the Americas.
Brad builds custom websites, and provides design solutions for a wide-array of clientele at his company, Brightside Studios. He regularly blogs about passive income, living your life to the fullest, and provides premium quality web design tutorials and courses for tens of thousands of amazing people desiring to master the craft.
210,000+ Students Don't Lie
Join Brad and adventure into his world of web design, web development, speaking in code and cracking jokes. You won't regret it!
What are people saying about Brad?
"[Brad is] the BEST coding instructor on the planet. Brad has a passion for teaching and he does it with joy. He pours his heart into his lessons and makes you feel at ease. It's just like having your best buddy having a chat with you - only this time, you are learning valuable skills. He's the type of guy who is passionate about transforming people's lives through his lessons. He's not after the money. He truly wants you to succeed. Three hearty cheers to Brad - the best coding instructor on planet Earth."
— Cicero, a Student of Brad's
"...These videos are well created, concise, fast-paced, easy to follow, and just funny enough to keep you chuckling as you're slamming out lines of code. I've taken 3 courses from this instructor. Whenever I have questions he is right there with a simple solution or a helpful suggestion to keep me going forward with the course work."
— Brennan, a Student of Brad's
"...Brad is amazing and I honestly think he's the best tutor of all the courses I have taken on Udemy. Will definitely be following him in the future. Thanks Brad!"
— John, a Student of Brad's
"...Brad has an infectious enthusiasm, a great eye for detail, and expert-level knowledge of the material."
— Sue, a Student of Brad's
About Code College
Code College is an online school that provides high quality learning material, courses, and training videos for students looking to learn web design, web development, marketing, online business, and more!
Founded in 2014 by Canadian entrepreneur, successful instructor, and blogger, Brad Hussey, Code College is a growing network of highly skilled instructors who provide the best quality tutorials, courses and learning material on the web.
Course Curriculum
How to Access the Newest Version of The Course
Available in days
days after you enroll
Introduction
Available in days
days after you enroll
What You Need To Know About Bootstrap
Available in days
days after you enroll
Frequently Asked Questions
When does the course start and finish?
The course starts now and never ends! It is a completely self-paced online course - you decide when you start and when you finish.
How long do I have access to the course?
How does lifetime access sound? After enrolling, you have unlimited access to this course for as long as you like - across any and all devices you own.
What if I am unhappy with the course?
We would never want you to be unhappy! If you are unsatisfied with your purchase, contact us in the first 30 days and we will give you a full refund.
What current graduates are saying about the course...
---
Bootstrap to WordPress is the real deal. Well-done Brad.
"As a present-day automation developer that's plain sick of the QA space, and wanting badly to transition into the development world...Bootstrap to WordPress has given me a wonderful foundation. I own a WordPress blog, and it isn't bad...but there are a lot of little things about it I don't like, and some design choices that I think are just bizarre. And rather than spend days and weeks trying to rip apart and rebuild it, I'd rather just come up with my own theme. Plus I've often wondered what it would be like to be able to develop quality websites. I also have friends and support various organizations who own websites that I think look like they're from the 90s, or simply could use a significant facelift. This course has given me hope that I not only create my own stuff, but help others improve their websites. It's unsettling that I know precious little about graphic design, since visual appeal is critical to the success and function of a website...but you must start somewhere. Regardless, I'd been curious for a long time after learning Brad was putting this course together, just what the end quality would be. His other courses are great too, but B2W is a beast in comparison. Thus to produce this much content that is so well-organized and for the most part well-explained, is a testament to Brad's passion, the work he does in real life, and likely a touch of OCD as well :) I say these things because if I was responsible for this course, I would have had a similar approach. And perhaps something I didn't suspect was all the effective humor Brad managed to integrate into his lectures. It kept things fun. If there's anything I would have like to have seen in addition, it would have been a module for jQuery/AJAX so students could learn how to create content like sliders, plugins for social media integration, and interactivity such as animation effects. Yet this in no way is a blemish on the course. Thank you Brad for everything you did to produce Bootstrap to WordPress. You deserve all the financial and critical success that comes from it, and your family should be mighty proud. Perhaps one day I'll be half as skilled as you."
---
The course I've been waiting for...
"I've been waiting for a course like this for a really long time. I am happy that Brad took the time to listen to his students on what his next course should be. He listened and took the time to provide an amazing course! "Boost Your Income with Bootstrap to WordPress" is packed with GREAT content, high-quality video, easy to learn, additional resources, totally fun and interesting! All bundled at a decent price! This course came at the perfect time when I was hired to work on a web project that needed to be on a Wordpress platform. I had very little knowledge about Wordpress themes but wanted to make sure that I provided my best work so I purchased the course solely for the Wordpress portion. I challenged myself to an entire weekend to complete the project, utilizing this course as a step by step guide. I am happy to say that my challenge was successful! I've already received payment for my work and my client was so impressed that he immediately gave me another project to work on! The combination of Bootstrap and Wordpress has speed up my turnaround time tremendously! Thank you so much, Brad!"
---
The best course I have found on Udemy without a doubt.
"Brad does a great job with his courses and keeps you entertained through the whole course. I went in with some Bootstrap knowledge, a little Wordpress knowledge, and I knew nothing about PHP. I was nervous about not knowing any PHP but Brad does a great job at giving you the basics and now I want to take his PHP course. I found the section on Bootstrap a great refresher for me and I don't think anybody new to Bootstrap would have any problems. As a bonus I learned more about Wordpress than I have ever known or expected to learn from this course. Great job Brad!"
---
Brad is a good teacher that know how to motivate you to learn more and more.
"Interesting and useful content, well explained and easy to follow. Brad is a good teacher that know how to motivate you to learn more and more. I have completed the Bootstrap part of the course ( the site looks great, is modern and well structured). You deserve 5 stars . I will edit my review after Wordpress lectures. I really appreciate your effort to provide very good information. Thank you!"
---
Extensive Course for the Money
"Brad takes you into the mind of a professional web designer/developer. This course takes you from start to finish for creating a Bootstrap WordPress site and Brad does a great job of describing why he adds each component and what they do. The only thing I would improve would be to slow him down a bit, but his passion for his craft is infectious."
---
Sensational!!!

"Wow. This is the perfect course to put you on the way into a new career as a web designer. Comprehensive, challenging but easy to follow, even for a newbie. Presented by a passionate instructor who is willing to share his profound knowledge. ....and his humour! :-) I really enjoyed every single section of this course!"
---
Comprehensive Guide to Wordpress design

"I've gone through a bunch of Wordpress tutorials on many different platforms and this is by far the most comprehensive and detailed course I've ever gone through. Thanks so much Brad. This is also the 6th of Brad's courses that I've completed and they are all fantastic. Such a great instructor."
---
Best Course on Udemy.

"I've taken alot of Udemy courses but the depth and detail along with a finished products makes this course the best. I would pay for it again if I had too."
---
This is a 5-Star course taught by a 5-Star instructor.
"I did really enjoy this course. There is a great amount of content to learn and when you complete it you really feel like a pro web developer. Brad, who is one of the best instructors if not the best in Udemy, makes an excellent job teaching how to develop a great website using Bootstrap and WordPress. If you are a beginner I suggest you take first the HTML/CSS course and the free Practical PHP course Brad offers in Udemy. The Bootstrap basics course would also help. Overall this course is easily one of the best available in Udemy."
---
Many hours of excellent education.
"If you want a high quality Bootstrap to WordPress course I can highly recommend this one. The pace is fast and you don't need to fall asleep if you already have some coding experience. At the same time you have access to all the files so you can compare your coding with Brads code if you get stuck. If you want to jump ahead to sections that you are more interested in you have the option to do so."
---
Greatness
"I've been wanting to learn how to create my own WordPress themes for awhile now and this course taught me how. Brad did an awesome job. He added variety in the ways you can do different things because he knows people like options when it comes to their workflow. I've taken all of Brad's courses and I am always very pleased. If this is your first course of his, please go check his others out because they are just as solid as this one. You won't be disappointed! Thanks Brad!"
---
Join hundreds of others who are booking more clients, getting paid to build custom WordPress websites, and changing their lives by learning this essential skill to a successful and profitable freelancing career!